The Best Hog Roasts in Aviemore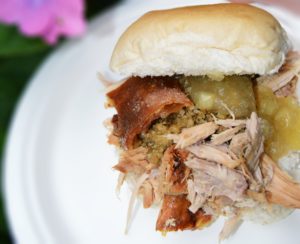 When it comes to living in the Scottish Highlands, there is nowhere as beautiful as the stunning Cairngorms National Park. And when it comes to living in the Cairngorms National Park, I wouldn't want to live anywhere other than our lovely town of Aviemore. Having been brought up here and then worked here in the hog roasting business ever since leaving school, you may think I'm a wee bit biased, but if you're local or if you've visited our breathtaking lochs, ancient forests or mountain trails, then you'll know exactly what I mean. We have some of the most gorgeous scenery around so it's no wonder that Scotland was voted as the most beautiful country in the world recently, beating the likes of New Zealand, Italy, and Canada.
Aviemore is a fantastic destination but is especially known for snow sports in winter, whether for locals or visitors, but we have something for everyone when it comes to tourism all-year-round. Walking, climbing, and biking are incredibly popular, with Aviemore the base for these and within twenty minutes of the town, you'll find excellent attractions including the Cairngorm Reindeer Centre and the Cairngorm Mountain of course, where the resort funicular takes you up to fantastic panoramic views of the mountain range.
Leaders in our field
When it comes to food and drink, our town also has a great selection of restaurants,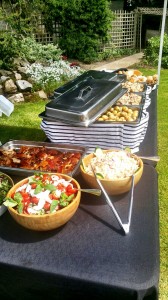 cafes, and bars, so there's plenty on offer if you want to go out to eat. However, if you want a catering service for your party or event in Aviemore or nearby, Hog Roast Aviemore offers lots of menus for you to choose from, including, of course, our hugely popular hog and spit roasts. We have years of experience and offer packages to suit every budget and every type of occasion – from birthdays to weddings or corporate events for hundreds of guests.
We also offer a machine hire service so that you can have your own hog or spit roast, whether at home with family and friends, or if you have a business and want to host a DIY roast at your pub or hotel for example. Additionally, we sell our own machines to both domestic and professional caterers who either want to use this economical way of cooking at home or to include the art of the hog and spit roast in their catering business.
As you can see, we offer so much more than you might have thought so let us be the first stop to all your catering needs in Aviemore.