The Best Hog Roasts in Aberdeen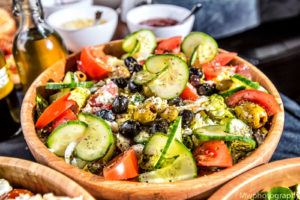 Where the Don and the Dee rivers meet the sea in north-east Scotland, you'll find our great port city of Aberdeen. There are more than 30 places called Aberdeen around the world but our city is absolutely the most well-known. We were named the fourth most liveable city in Britain in recent years and we're this country's third most populous city. With the affectionate nicknames of the Granite City, the Grey City, and the Silver City, we're the energy capital of Europe and home to an international population due to our offshore petroleum industry. Having two universities now makes this city the educational centre of the north-east and we were even named by HSBC as a leading business hub and 'super city' spearheading the UK economy.
Now if Aberdeen is your home, you will likely know all this anyway but isn't it good to be able to brag about where you live?! I could never get bored of life in Aberdeen, from the stunning nature we have to the fantastic sights and landmarks, and I don't think our culture or history can be beat. Where else in the world can you find 17 whisky distilleries, visit the stunning Balmoral Castle or swim outdoors in a heated seawater pool even in winter? Plus residents of Aberdeen developed the self-seal envelope, designed the iron lung and even took the first successful photograph of a comet. Our history is wide and varied and so interesting, as is the food and drink network here. From a small cafe to a Michelin star restaurant, we have so much on offer to satisfy your palate, from haggis to Aberdeen Angus beef and non-traditional fare.
Leaders In Our Field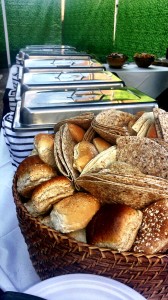 Not to blow our own trumpet but Hog Roast Aberdeen can also tempt your taste buds with our fabulous centrepiece hog and spit roasts but with so much more, too. We can cook a full meal in one of our machines as it acts like a conventional oven, so we could slowly roast a hog at the top and cook seasonal vegetables and potatoes inside. We're versatile caterers who love to offer plenty of options for your event or party in Aberdeen, and that includes barbecued food, alternative choices for those with dietary requirements and we can even help you to create a bespoke menu for your wedding, whether you're having your reception at a barn, castle or distillery.
Whatever the occasion, let us help you celebrate in Aberdonian style.