Getting a foothold on the property ladder is no easy feat these days, so when Ciara and Lochlan received the good news that their application for their dream home had been accepted, they were over the moon! Their years of hard graft, working overtime, and side-hustling had finally paid off, and the pair were ready to begin the next chapter of their lives in their new pad, which they got the keys to in January. What a great start to the new year, right?
Since moving in a few months ago, the couple has been busily giving their new home a bit of a facelift. And now that the most pressing jobs are out the way and their furniture is in its place, they have decided to give themselves a night off to enjoy their achievement and celebrate all of the hard work they put in by hosting a cosy housewarming party!
The casual event, which will give them the perfect opportunity to show off their home to their closest family and friends, will be taking place on Saturday afternoon. And, as you might have guessed by now, the Hog Roast Viewpark team has been drafted in to cover the catering for the occasion.
At their request, we will be serving our Gourmet BBQ menu to them and their 40 invitees, as this includes a wide selection of food options for the guests to pick and choose from and is guaranteed to satisfy every set of taste buds!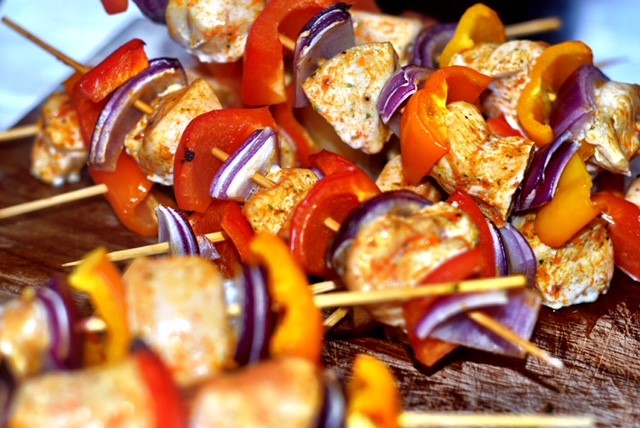 This mouth-watering menu includes our chef's own gourmet sausages, Thai chicken kebabs, BBQ meaty marinated spareribs and Hog Roast Viewpark's handmade 100% British beef burger patties, which will come served on brioche rolls with a chilled tomato slice, lettuce, melting cheese and onions. On top of those, guests will also have the freedom to pick between a variety of side options, consisting of Greek salad, gourmet coleslaw and a mixture of sweet potato and regular fries.
The entire team here at Hog Roast Viewpark is really looking forward to helping Ciara and Lochlan celebrate their wonderful achievement this weekend, and we're positive they will be thoroughly impressed with the food we deliver on the day!