The Best Hog Roasts in Glasgow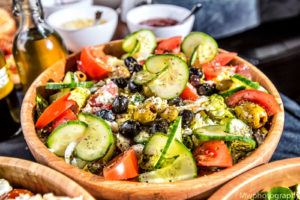 There have been a number of notable functions that we have catered for over the past year in Glasgow and the areas that surround it. In August we did the evening buffet at a wedding in a large converted barn just outside Drymen. The decorations at this wedding were all farm themed – from hay bales as seats and fencing around the edges to a vintage tractor for the children to play on. It is often a surprise to turn up and find little quirks like this. The menu for this buffet was 'Pig in a Bun' which is a Hog Roasted pig with crispy crackling – served in soft bread rolls with apple sauce and sweet chilli sauce. This is a very popular menu for evening buffets at weddings because it is a filling snack. The last of the Hog Roast rolls were eaten by guests as they left the wedding and everyone had a great day.
We did the catering for a number of private parties in the Partick and Hillhead areas, as well Milngavie and Bearsden. The menus for this type of function can range from 'Pig in a Bun', to a Hog Roast with freshly prepared salads and potatoes. As well as this, we make canapés for more formal private parties. All of our menus can be altered to meet individual needs. One of the most enjoyable days out that we take our hog roast Glasgow along to is the Bearsden and Milngavie Highland Games. This is a one day event in the middle of summer where a large number of locals and visitors from surrounding areas come along to enjoy the games, the music, the food and the dancing as well as a great number of other attractions.
Leaders In Our Field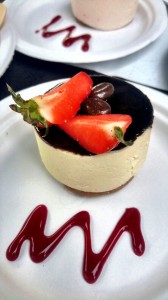 In the summer of 2010 we did all of the catering at a wedding between Hillhead and Anniesland, on Great Western Road. The reception was held in a large marquee at the bride's family home. The meal was for 80 people and there was another 100 guests invited for the evening reception and ceilidh. We began by serving champagne to the guests as they arrived, along with a selection of canapés – smoked salmon on brown bread, haggis bouchees, pate en croute, wild mushroom bouchees and haloumi on pepper.  During this time, the guests chatted and had photos taken while we got the starters ready to serve in the kitchen. The starters of homemade soup and smoked salmon were served to the table once everyone was seated. This was followed by a main meal of Hog Roasted pig and spring lamb, roast potatoes, seasonal vegetables, and gravy. Instead of having a traditional wedding cake, the couple had individual cupcakes made which we served as a dessert with fresh berries and cream along with teas and coffees. It was a really enjoyable day as we had a really good group of staff working that meant that everything ran as smoothly as possible and there were no problems.
We also travel into the city and hog roast Glasgow, on occasion, to do food at certain events. Two of the most well-known places that we have visited recently are the Queen's Park Glass House in Glasgow and the new Tesco that was opened in at the St. Enoch Centre on Argyle Street. The event at the grand opening of the Tesco Metro was held on the 18th September and we were asked to cater for 300 people from 11am onwards. The menu was 'Pig in a Bun' with a vegetarian option also to be available. Therefore, we served Hog Roasted Pig with crispy crackling in soft bread rolls, accompanied by apple sauce and sweet chilli sauce. For vegetarians, we offered veggie burgers. We started serving at 11am and had filled all of our rolls by 2.30pm. We have been to the Glass House a number of times for a range of events. The most memorable event that we have catered for was an informal wedding for 150 people. It is an amazing venue for this type of event as the guests can see the exotic birds and fish, as well as a large number of tropical plants and flowers. It is also easily accessible for guests and reasonably priced.
We cater for a lot of different types of events in and around Glasgow hog roast and are always eager to visit new places to do our pig roasting. As Hog Roast Glasgow continues to grow in popularity, we are taken to many new places where we cater for a variety of different events. There are some areas that we visit on a regular basis, such as Partick and Bearsden. However, as Hog Roast Glasgow began to get more popular we started visiting many more areas of Glasgow, such as Hillhead, Milngavie, Cambuslang and we even travel further north to places like Drymen, on the edge of Loch Lomond.